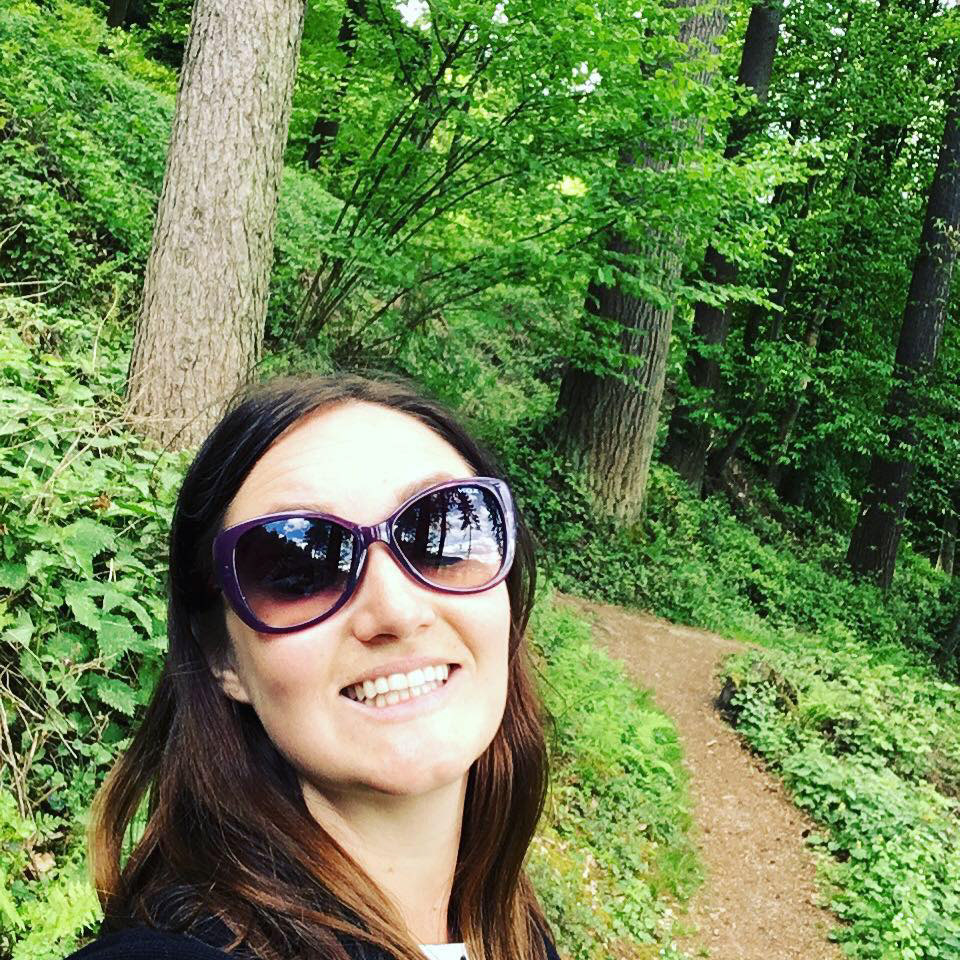 Passionate about visual design, user experience, and user interface, Heather Hopkins grew up in the Los Angeles metro area, but has called Oceanside, California home for the past 12 years. Heather graduated from Laguna College of Art and Design with a B.F.A. and has been working as a visual and product designer ever since.
Heather is experienced in many areas of visual and product design. In addition to a successful career as a graphic designer, she has also developed a keen interest in UI/UX and product design, serving as an integral member of the product team at iGrad/Enrich and working
 on UI/UX projects, developing pages and components in Figma, conducting user experience research and development processes. She formalized her education in UX and UI Design through an intensive course with Career Foundry after working with the iGrad/Enrich product team and developing a love and passion for product design. She has also worked closely with the development team at iGrad / Enrich helping with QA testing and therefore intimately understands the agile development process, from conception all the way to product release.
Heather has a passion for design, and is seeking her next opportunity to apply her skills and experience to new projects.
B.F.A. in Graphic Design From Laguna College of Art and Design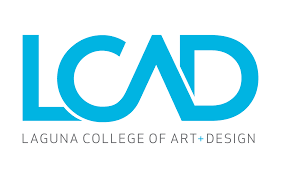 Intensive Certificate Program in UX Design from Career Foundry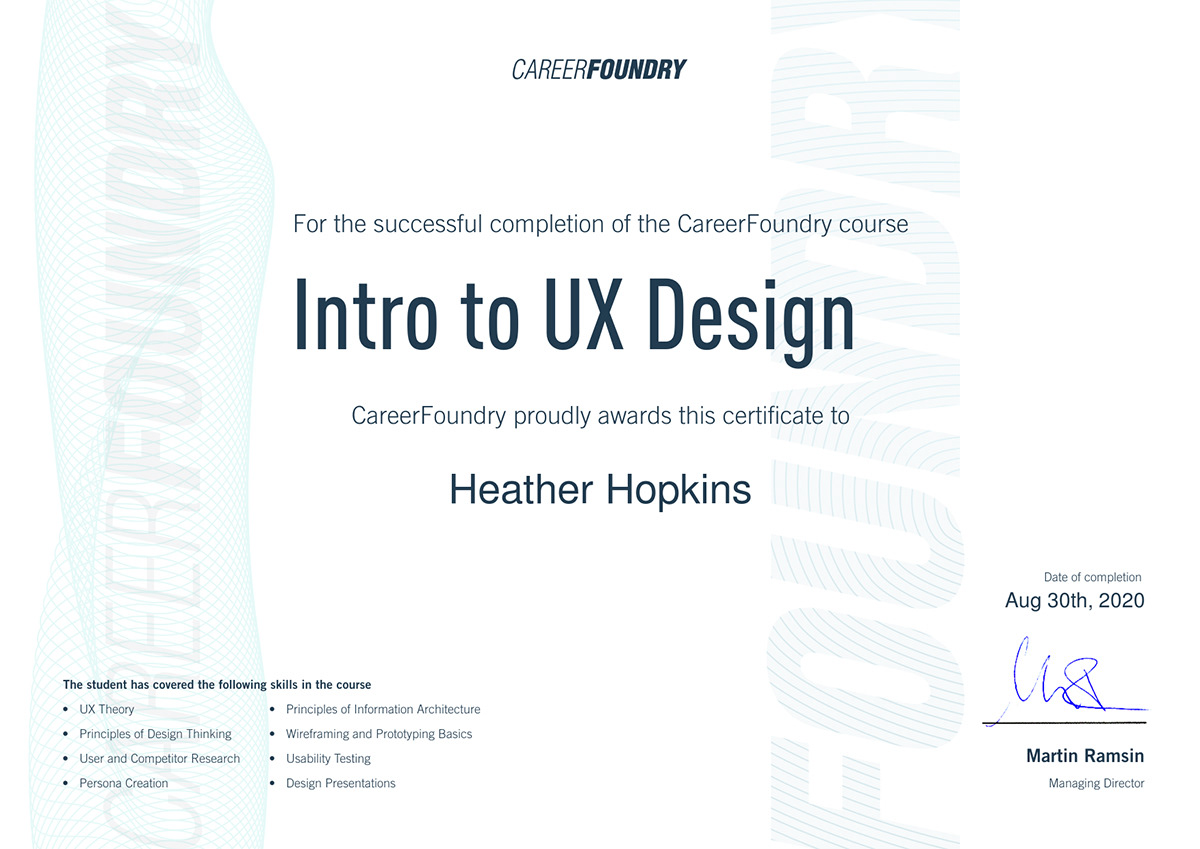 Specialization Certificate in UI/UX Design. Offered by CalArts through Coursera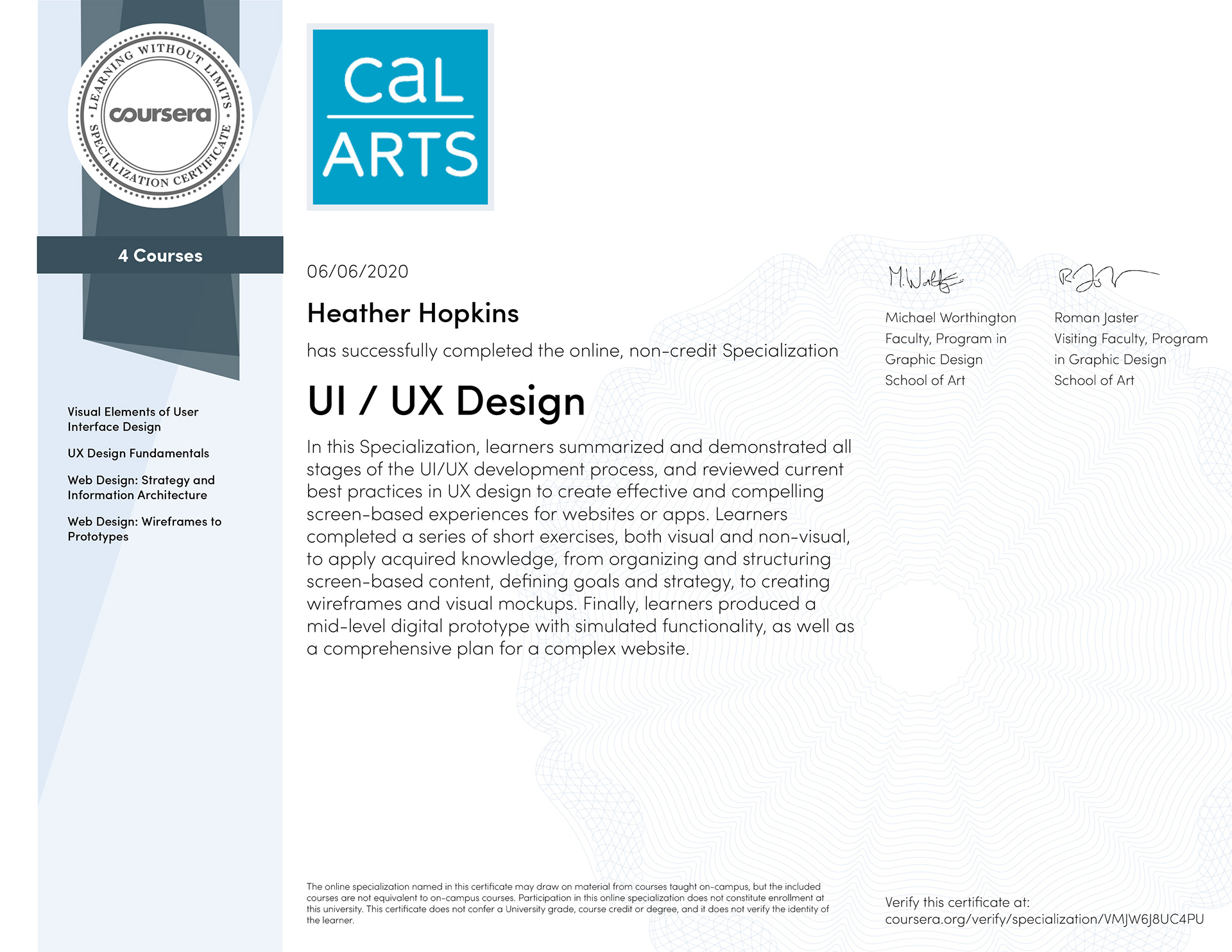 Photoshop • Illustrator • InDesign • Figma • Adobe XD • Sketch • Balsamiq • PowerPoint
Asana 
•
Azure DevOps • Flinto • Marvel • Zeplin • Axure • Google Suite • Wordpress  Acrobat 
•
Asana • Slack • MS Office Suite • Lucidchart • Atom • InVision 
 *Please note that if there is a software not listed here that you require for your projects, I would be happy to take the time to learn it.
Product Design • Visual Design • Graphic Design • User Experience • User Interface 
Print Design • Agile Environment • Prototypes and Wireframes • User Research
 User Testing • User Centered Design • Journey Mapping • Creativity • Communication Organization • Prioritizing • Time Management • Project Management • Negotiating
Networking • Streamlining Processes • Delegating • People Management • Leadership
 Conceptual Thinking • Collaboration • Problem Solving • Critical Thinking • Planning 
Presenting • Teamwork
interested in working with heather? let's get in touch!