Hello! My name is Heather and I am here today to tell you about a new app for your smartphone that will help you to learn French...Introducing, French Go!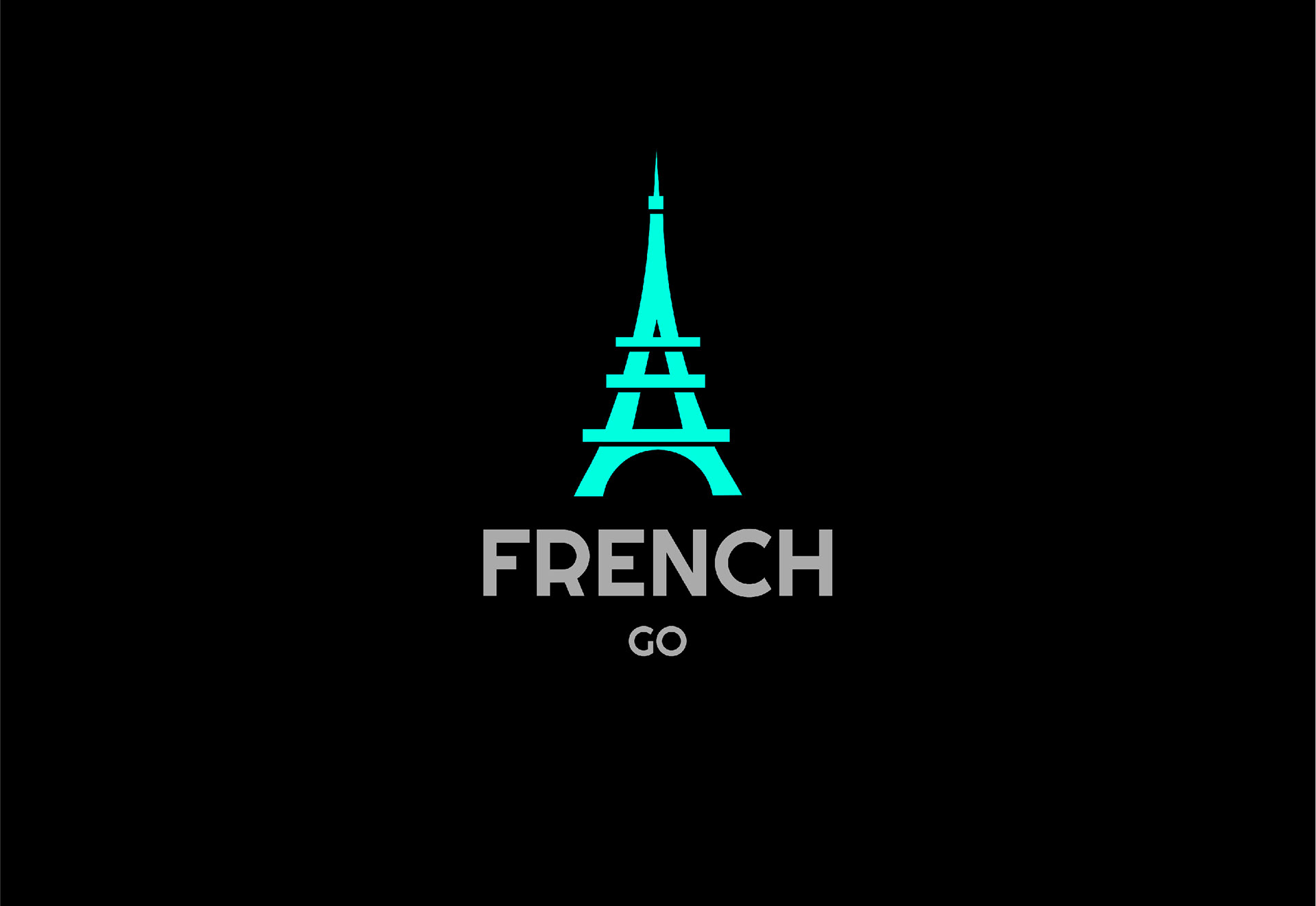 French Go is a smartphone app for busy people who want to learn some French vocabulary on the go. This is the UX process I followed when working on this project...
I suppose now is a good time to introduce Marya Thompson, the target user. 
Marya is 32. She's a freelance graphic designer living in Los Angeles, California, and is currently single. 
She loves traveling the world and has a goal to live and work abroad in a French speaking country someday, but in order to do that, she must first become confident with the French language and able to hold a conversation with others and navigate basic tasks in the French-speaking world.
​​​​​​​​​​​​​​
There's a problem, though. Learning a new language takes time, and let's face it...Marya is busy. Really busy. But she still wants to learn French so she can feel confident living and working in a French-speaking country.
She needs a way to stay engaged and spend some time learning French every single day because this will empower her to improve her French language learning and increase her vocabulary, thus enabling her to become more conversationally fluent in the language. We will know this to be true when Marya begins to apply her new French vocabulary in conversations with other French speakers.​​​​​​​
So, what does Marya want?

In a nutshell, she wants to use a fun and engaging app to help her learn some French words and phrases so she can learn to communicate in French. 
She wants to connect with other language learners to be held accountable and to engage in the learning process with. She wants to be able to track her progress to see her improvement over time. 
Most importantly, she wants the lessons to be short, fun, and manageable so she never gets bored and never has an excuse to skip her daily study sessions.
In order to create the perfect app for Marya, I went through a rigorous process of ideation, with numerous design iterations. I 
first started with a competitive analysis of other popular language learning apps, and then by interviewing French language learners just like Marya to get a sense of what real people want out of a language learning app. 
After that, I spent time making sure I crafted a seamless step-by-step process to make it easy for Marya to use French Go.  
After all of that was complete, I then applied those lessons in the design process to bring those ideas to life in some rough sketches and early prototypes. 
To view the PDF of the competitive analysis, please click here. 
Next steps for this project were to determine the information architecture for French Go. 
After everything was mapped out, it was time to start with low fidelity wireframes. Here is a sampling of those images.
As the old saying goes, If at first you don't succeed, try...try again. That's certainly true when it comes to the design process. 
I recruited numerous potential French Go users to help test out my prototypes to see how real users would interact with the app and give me their honest opinions and insights. Their feedback was invaluable to help me to make French Go the best French learning app on the market. 
Here you can see some of the issues that were uncovered during the usability testing and the revisions that I made to the designs after conducting usability tests.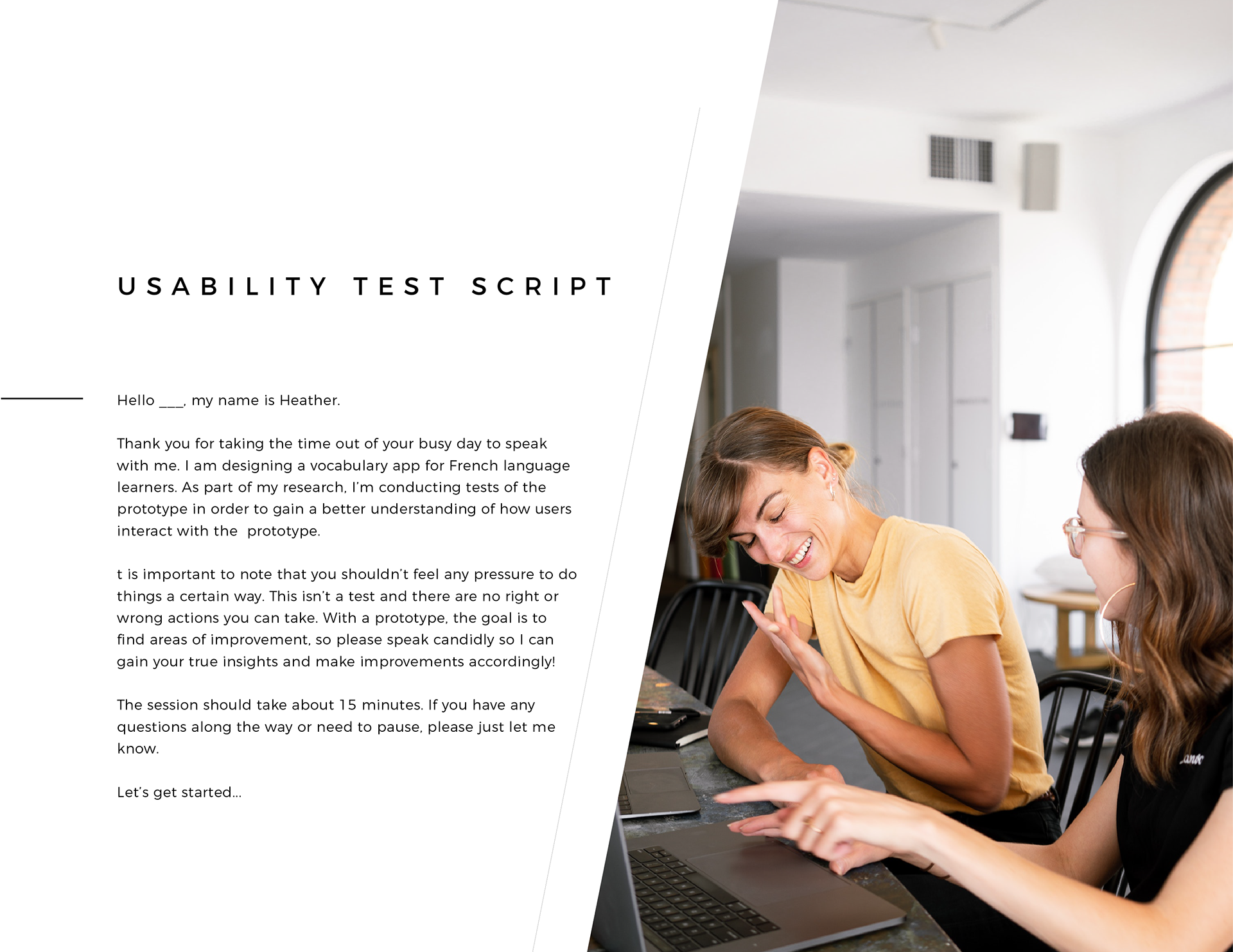 Here are some of the results of those tests...
And my analysis of the usability tests...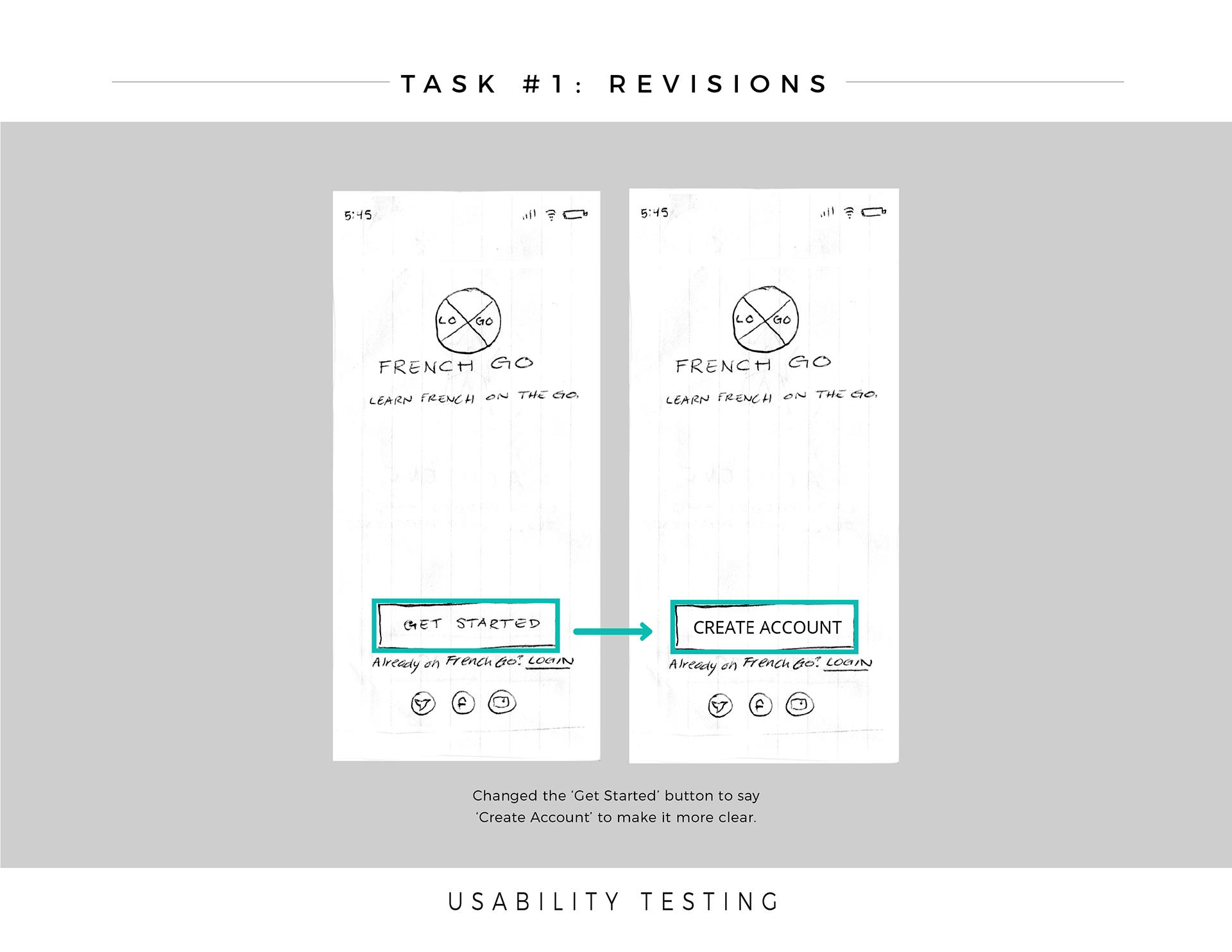 In addition to rigorous user testing, I also conducted an A/B test to determine the best designs for the home page and activity screens. After compiling all the data from the usability tests and the A/B test, I revised the prototype to reflect all the feedback I received. 
A designer's work is never done, however, and I plan to continue testing and revising the prototype and designs until everything is absolutely perfect, at which point I'll start the UI process.
Marya loves the changes I've made to the app so far and can't wait to see the direction the app goes as I continue with the research and development process. 
Through this process, I have learned just what it takes to create a beautiful, seamless language learning app for busy professionals on-the-go, and I am committed to nothing short of excellence. 
​​​​​​​