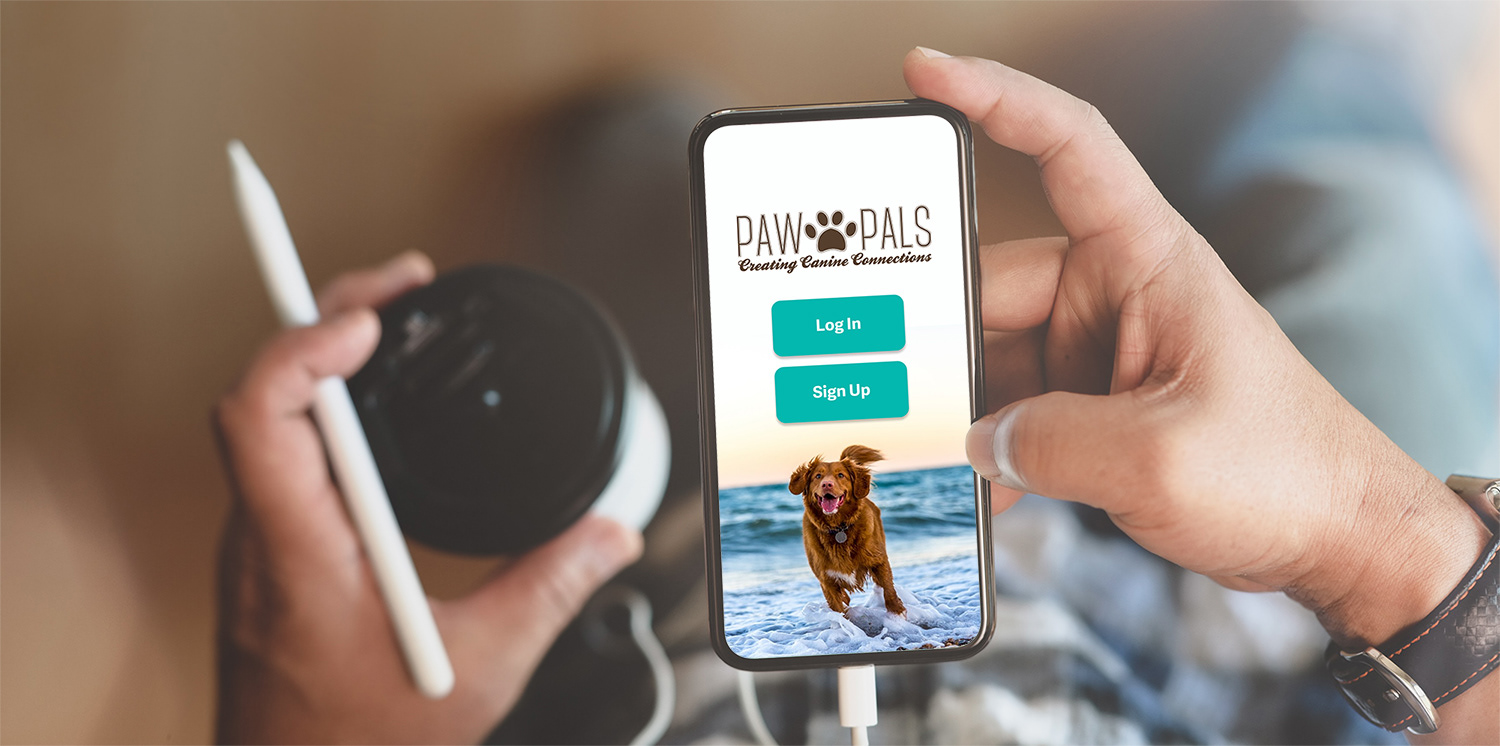 Paw Pals was a project exploring the UX/UI design process for a mobile app. I'll take you through my process with this project. 
research and development: 
App name:

Paw Pals
Tagline:

Creating Canine Connections
Dogs need socialization, and humans do, too. PawPals is an app for dog owners to connect and find canine buddies for doggie play dates, dog park meetups, and walking buddies in their area. Humans might just find some new friends, too.
four specific functions that this app will do:
Connect dog owners.
Dog socialization.
Find new (human) friends.
Exercise/Activities/Fun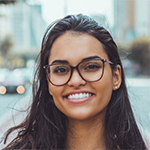 Jennifer from San Diego, California.

She's a 35-year-old professional with an energetic and friendly 5lb Papillon named Peanut. She works during the day and wants to provide some socialization with other small dogs during evenings and weekends. She wouldn't mind making a few local friends, either. She enjoys all kinds of activities.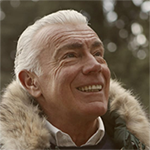 Tom from Vancouver, B.C.

He's a 65-year-old retiree who just moved to town. He has a 60 pound Shar-Pei named Bud and he would like to meet other people who are available to go on dog walks around town during the weekdays and share a little exercise and conversation.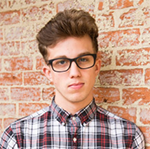 Patrice from Lyon, France.

He is a young, 25-year-old freelancer with a flexible schedule. He enjoys running with his very athletic golden retriever and is looking for like-minded friends with dogs who want to go on runs.
​​​​​​​​​​​​​​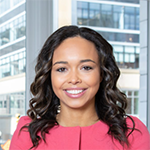 Shannon from Chattanooga, Tennessee.
She is a 43-year-old stay-at-home mom of two young children and a spunky Yorkie named muffins. She is looking for doggie play dates and dog park meetups with other moms in the area.
client/designer goals:
Create an online community
Socialize dogs
Help people find new friends
Create more dog-friendly local communities
existing apps with similar functionality:
Tinder -

it's a dating app, but it's set up to find people near you who you match with, so in that way there are a lot of similarities between the two apps.
Meetup -

it's an existing online community and app which connects people locally who share all kinds of interests. There are groups for pet owners on Meetup so they would be a competitor, but they are a more general app that encompasses a wide variety of interests.
Rover -

This app is pet-focused, but it focuses more on finding people who can provide services for your pet, such as dog walkers, pet sitters, etc. But this has a lot of the same kinds of functionality and information that I would want to include in my app, such as matching people who have small dogs together or people who have large dogs together. It also matches people up with similar schedules, etc. Will be a useful app to look at as I develop PawPals.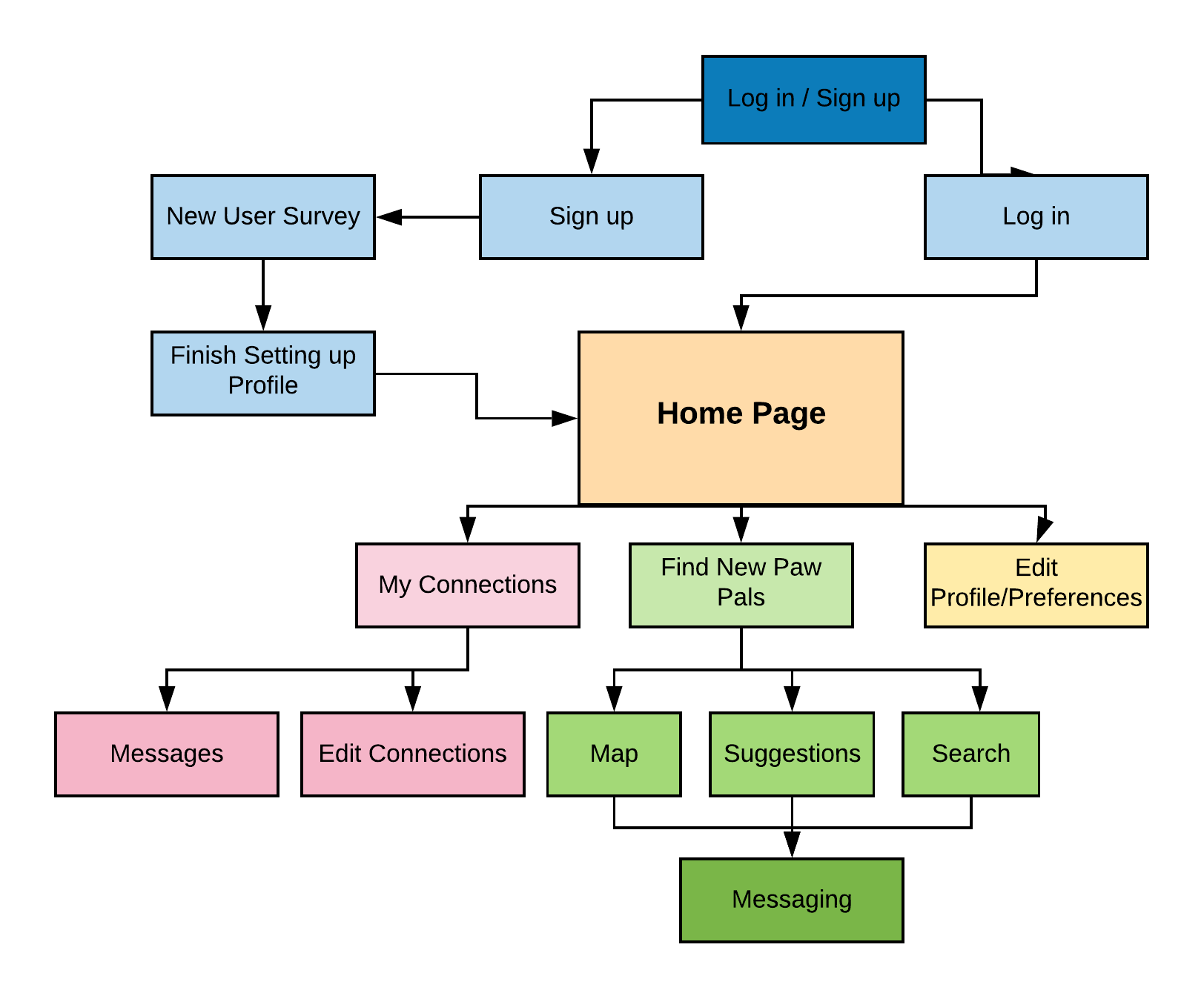 wireframes of sign up and log in user flows:
Click on an image to see it larger.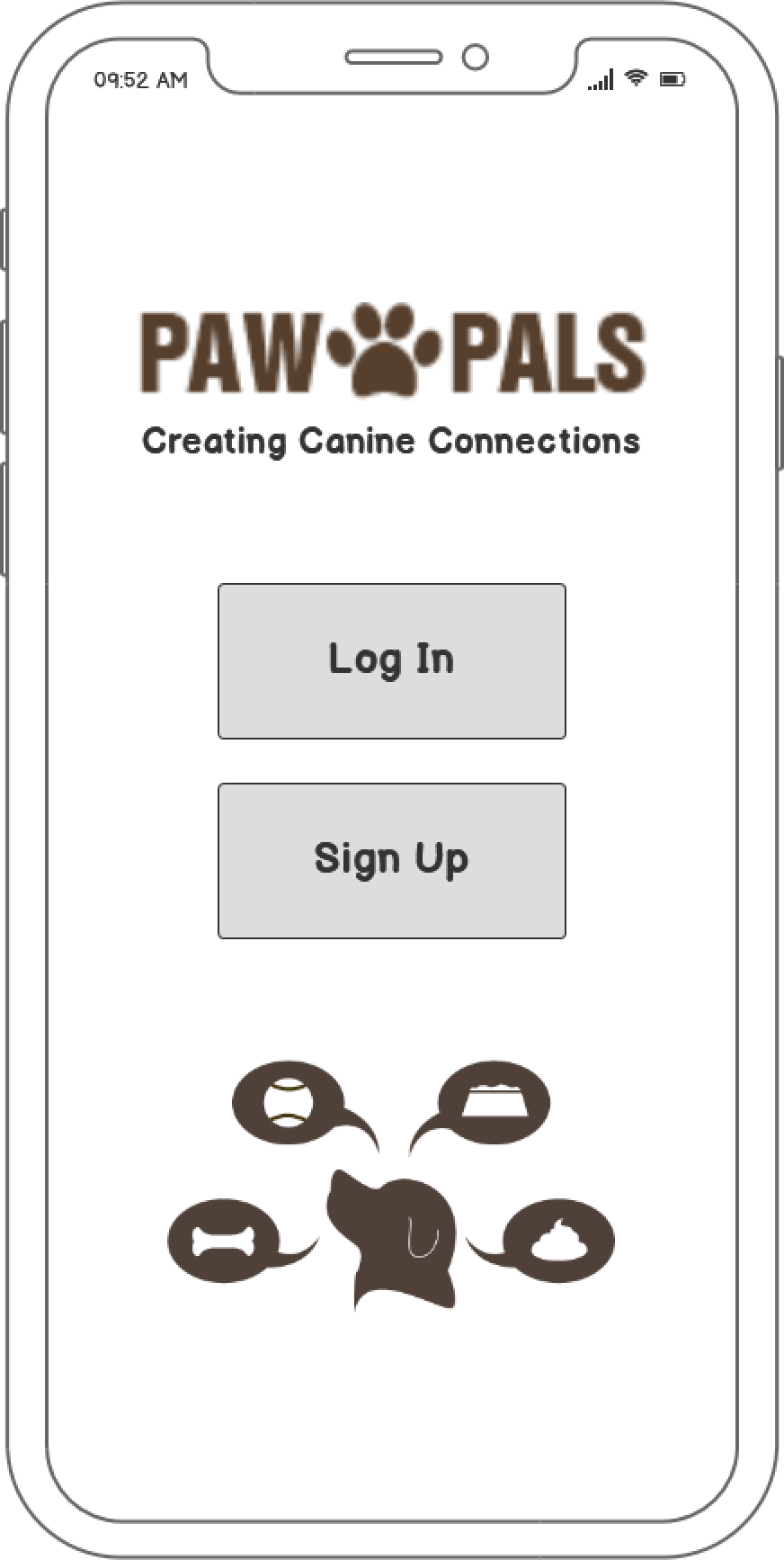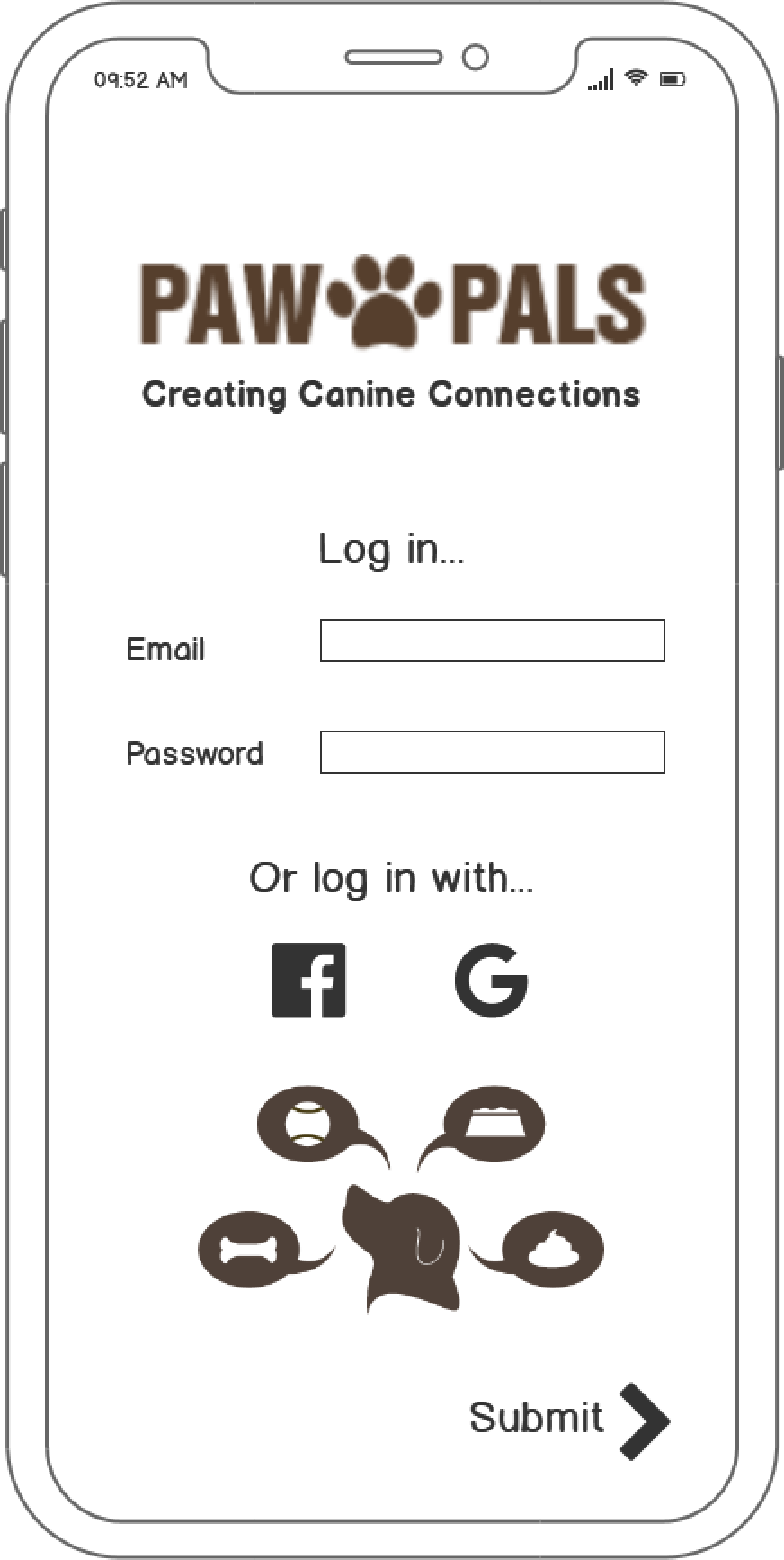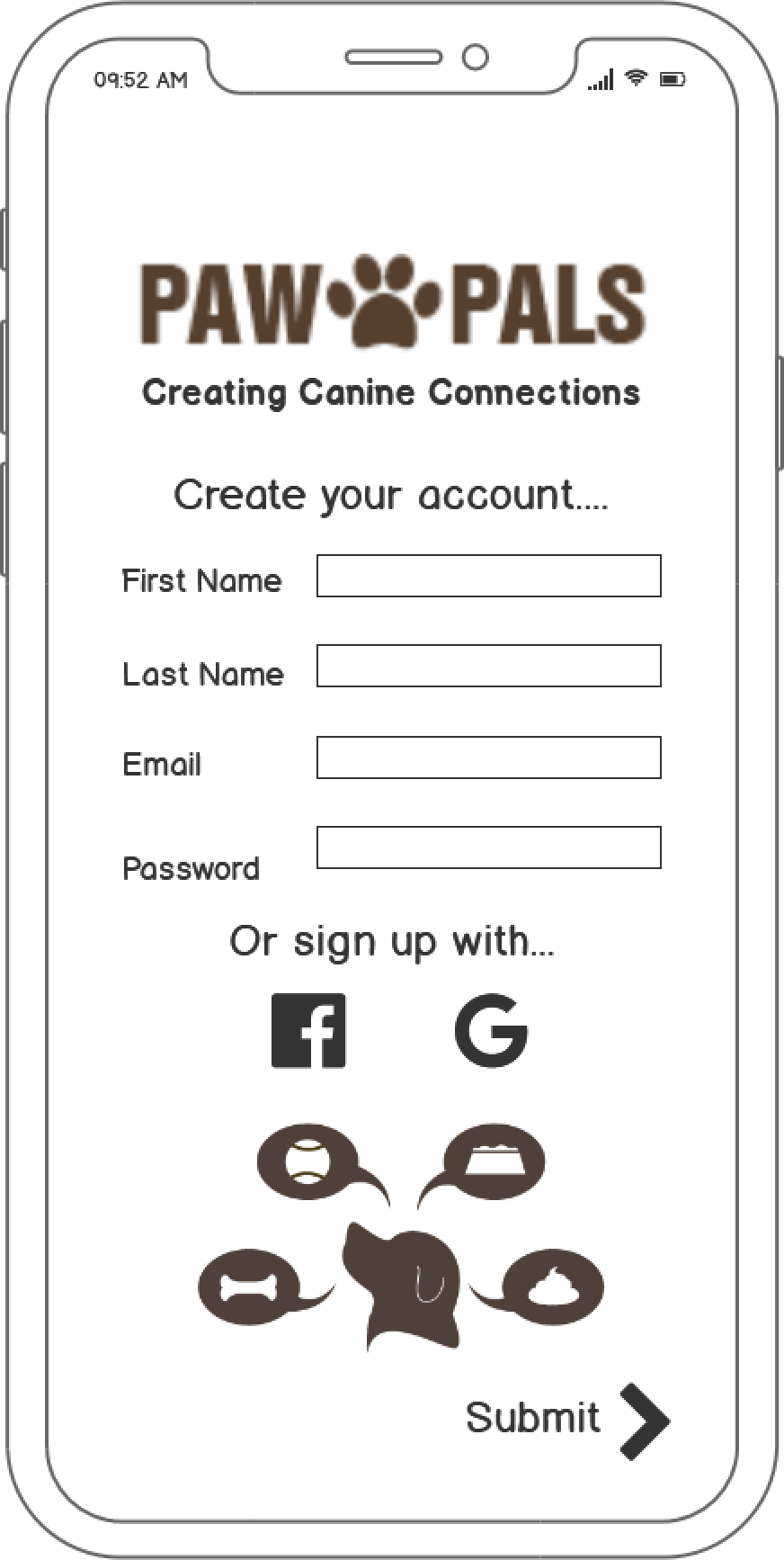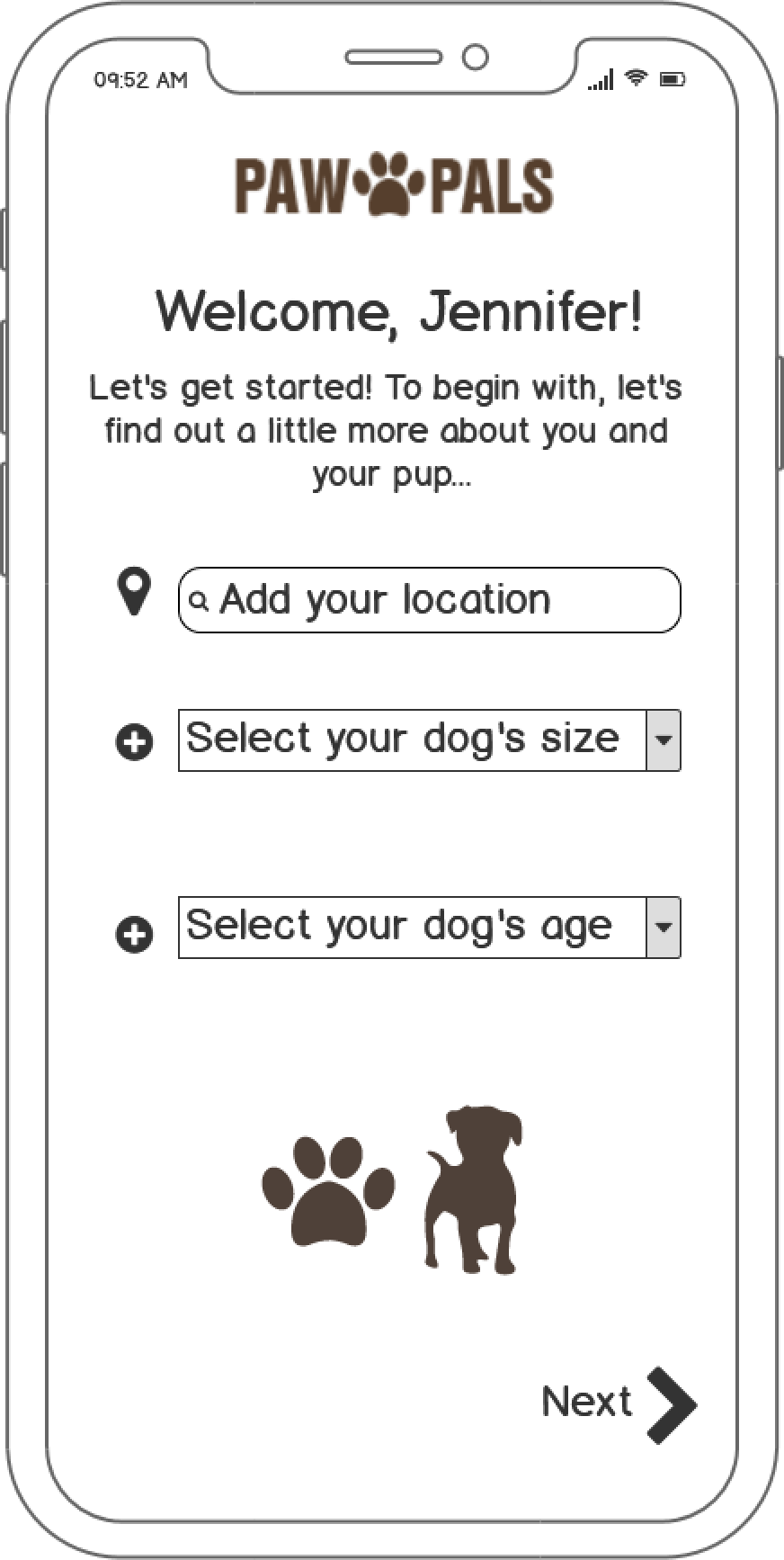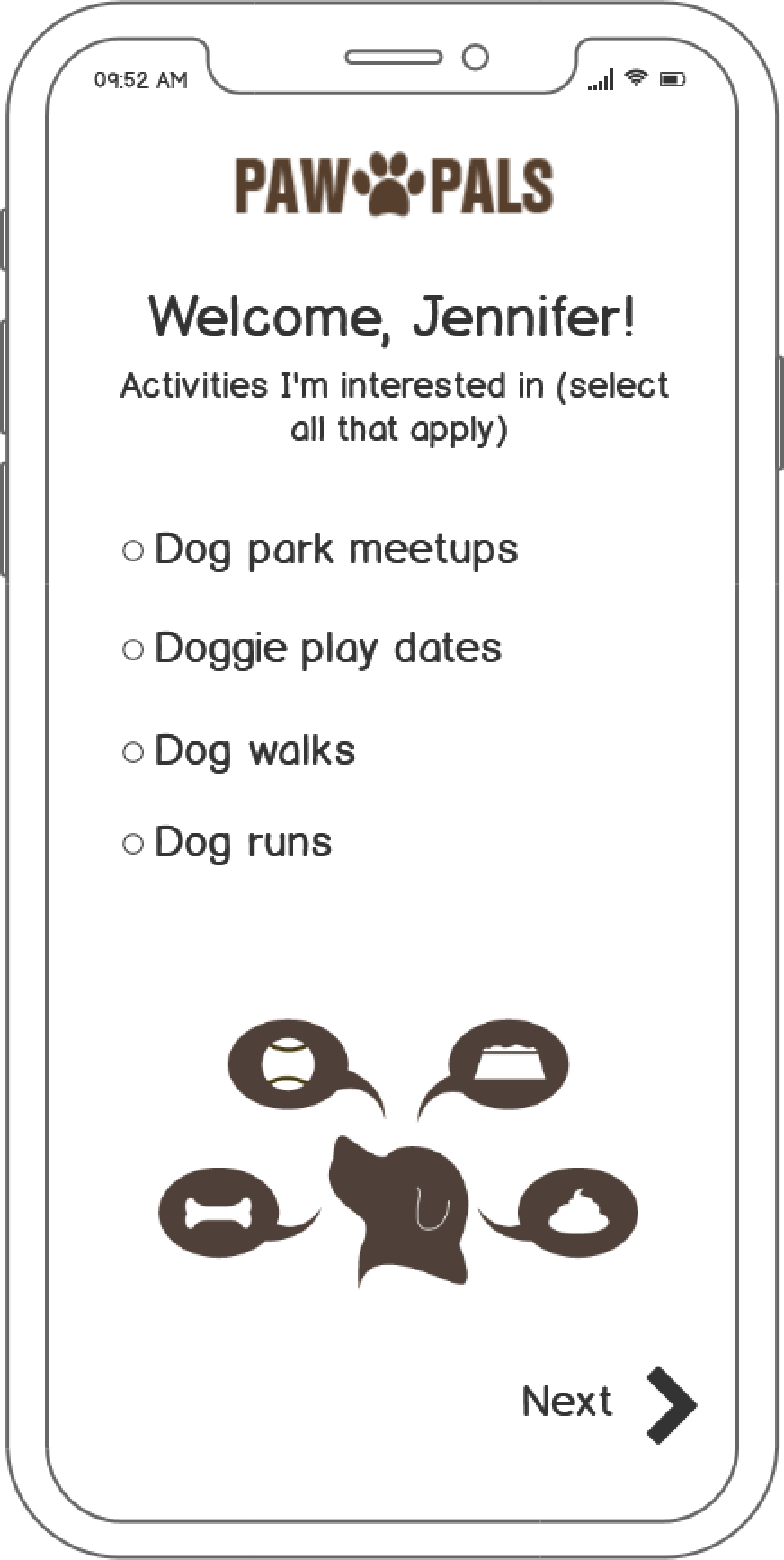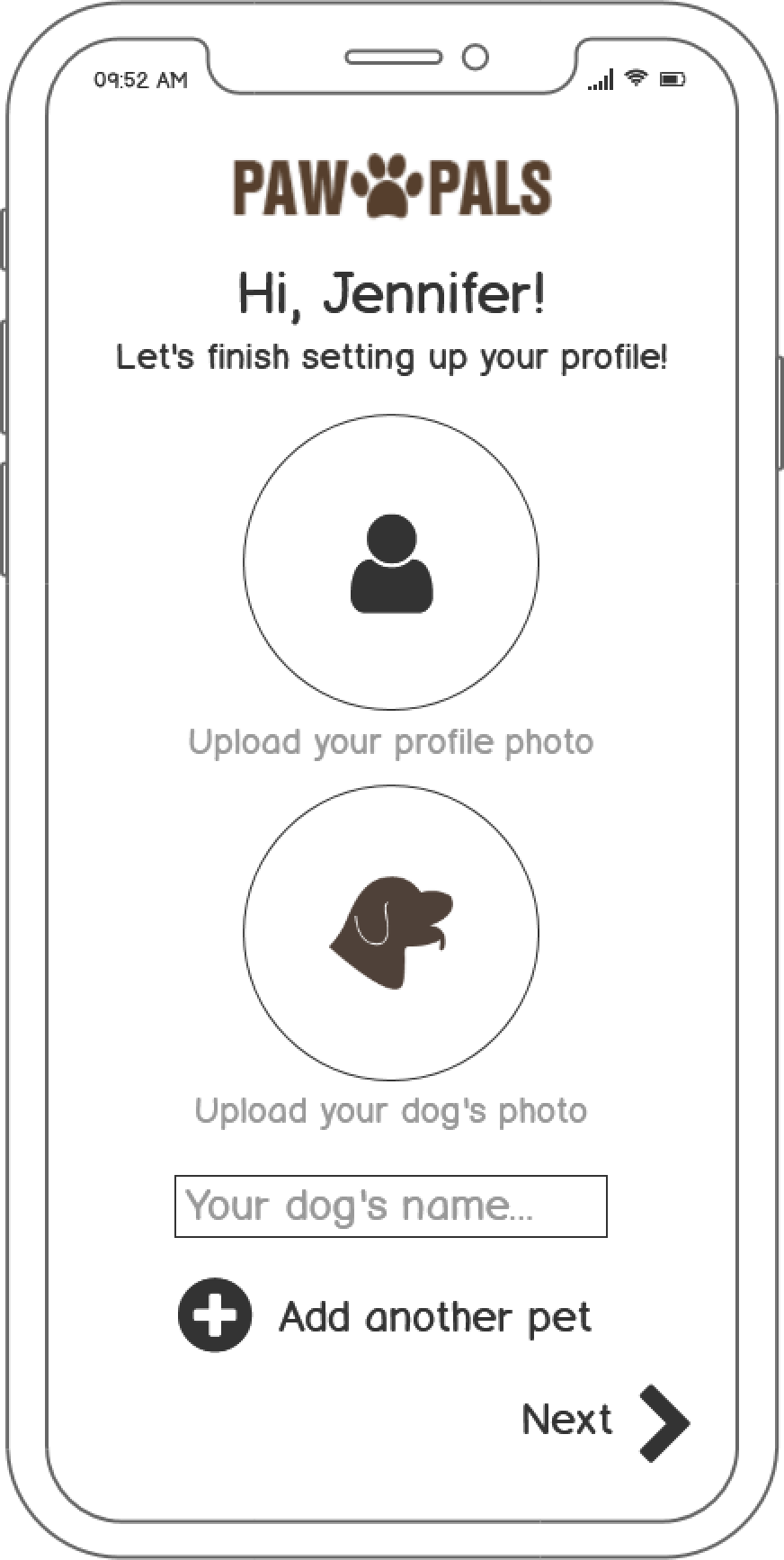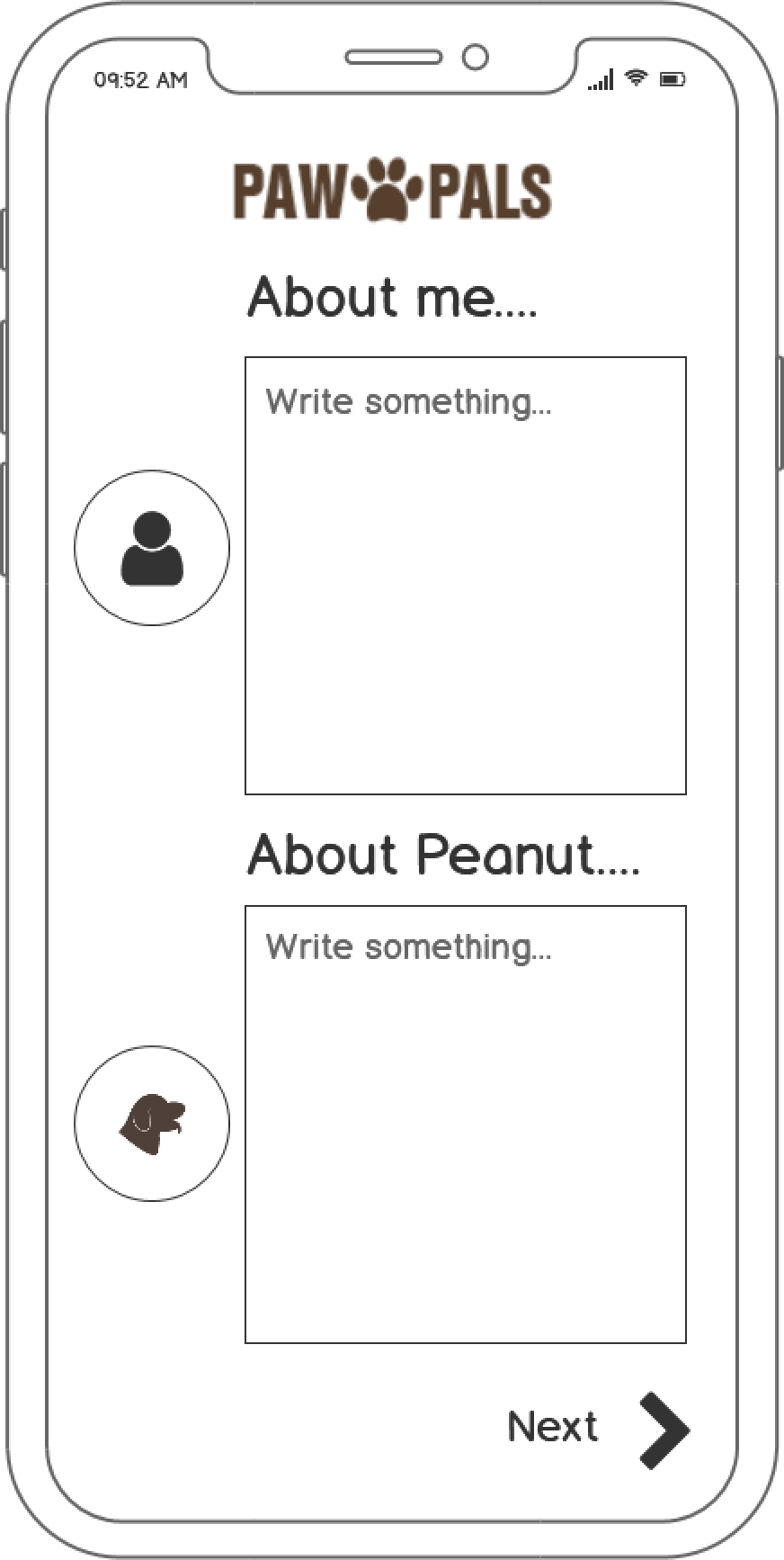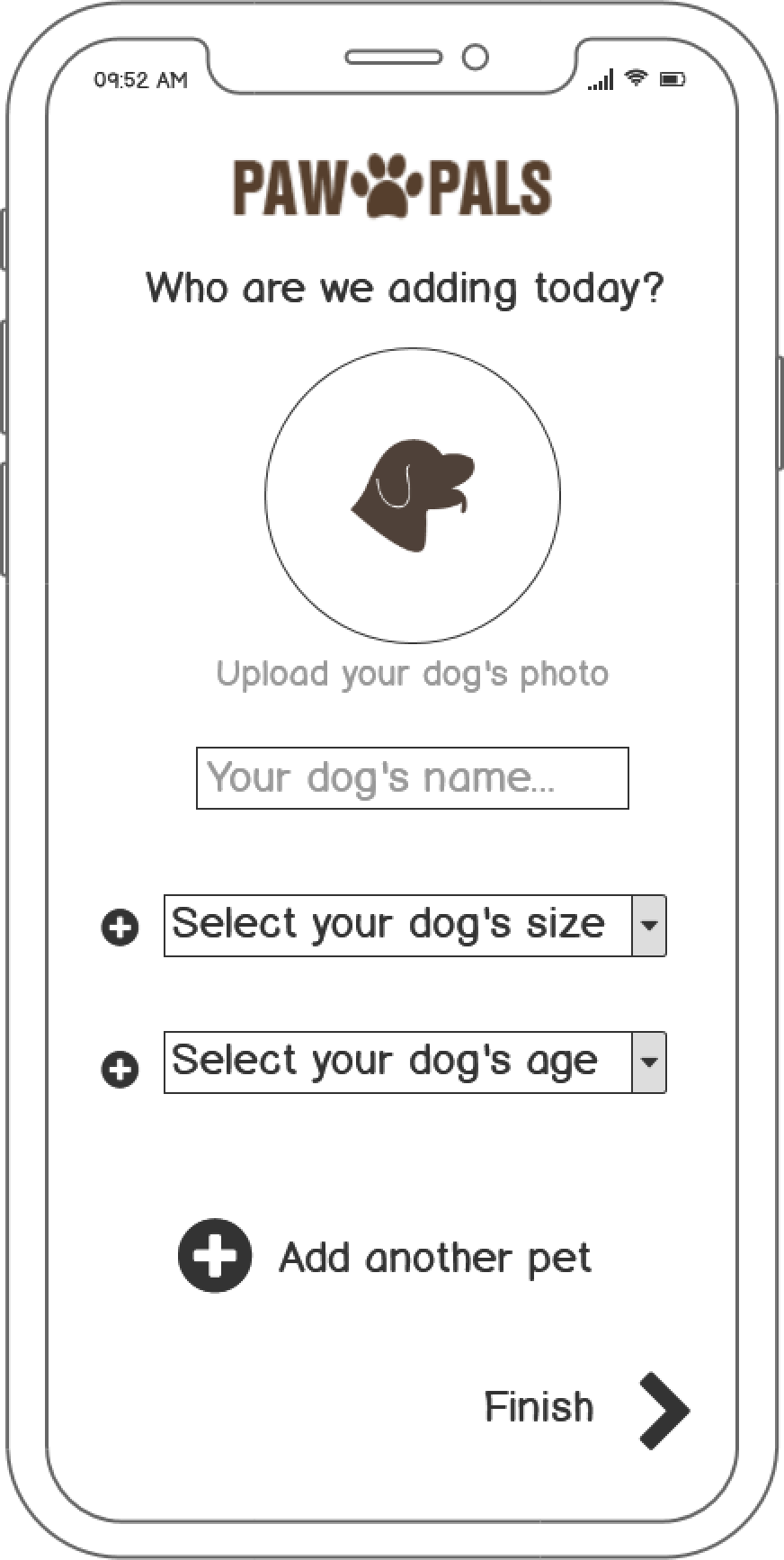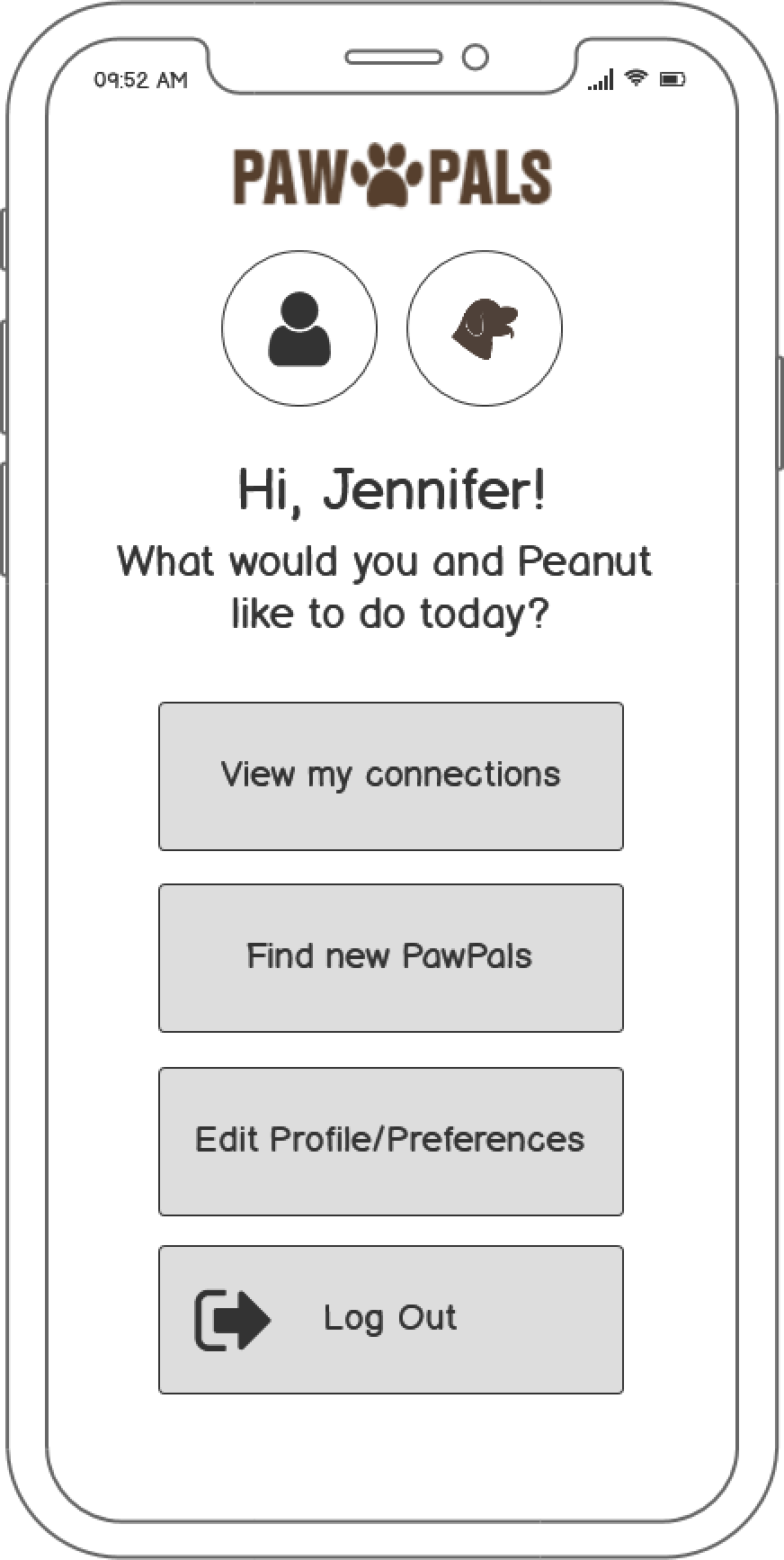 Mood Board for visual design: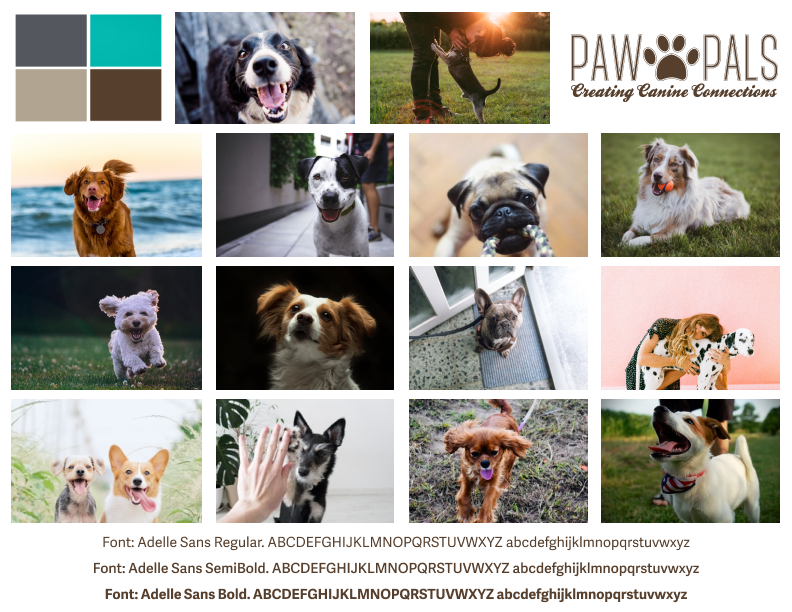 Click on an image to see it larger.