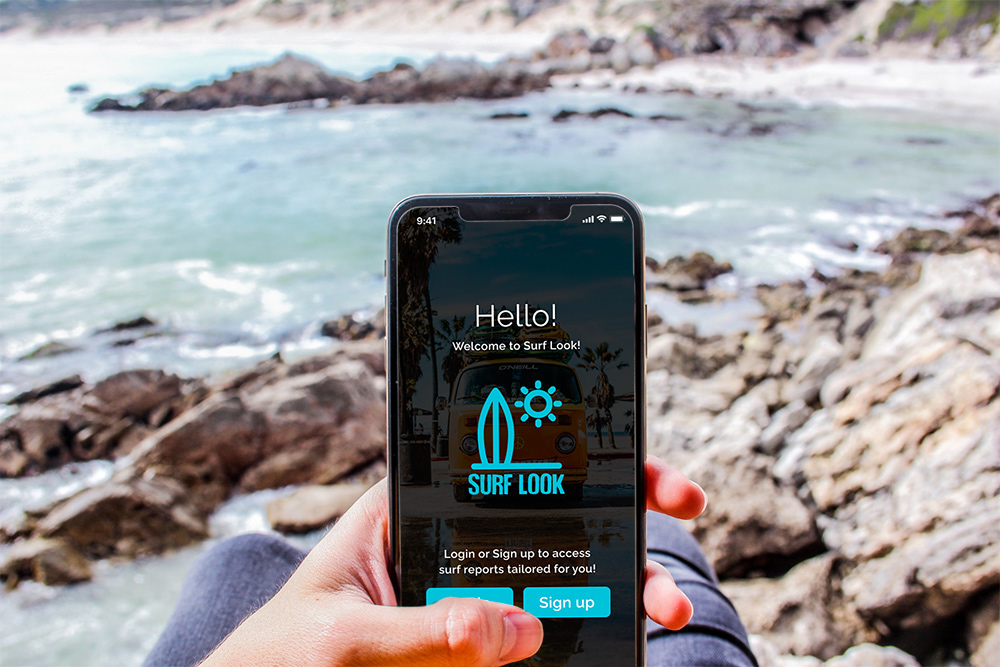 The goal of this project was to create a beautifully displayed and easy to understand wind, wave and weather reports, forecasts and statistics for surfing aficionados. During this project, I went through the entire UX design process extensively in order to create a useful and engaging app. 
User Interviews, Competitive Analysis, User Stories, User Surveys, User Research Analysis, Affinity Mapping, User Personas, User Journey Maps, User Flows, Content Auditing, Sitemap, Brainstorming, Usability Testing,
Card Sorting, Wireframing (Low, Mid, and High Fidelity), Prototyping,
Pen and Paper, Google Drawings, Google Slides,
Google Forms, Balsamiq, Figma, Adobe Illustrator, Adobe Photoshop, Optimal Workshop, Realtime Board, Usability Hub
Business Requirements and research
The first part of the project focused on business requirements and research. Scroll through the following PDF to view the problem statement, competitive analysis, UX analysis, competitor profile, and business requirements for this app. 
This part of the project focused on understanding and evaluating who the user is. Scroll through the following PDF to view the user personas, user journey maps, user flows, and the mobile-first design plan. In this part of the project, I also conducted extensive user interviews and surveys of surfers at all skill levels and conducted a user research analysis to explore the data from my findings, sort and map the data, and identify key user insights. This included an affinity mapping exercise, which helped me to better understand the users and what they want out of a surf report.
To successfully illustrate the technical articulation of SURF LOOK's information architecture, I created a sitemap and began prototyping the product in this step. Scroll through the following PDF to view the sitemap, low fidelity wireframes, and higher fidelity wireframes.
Scroll through the following PDF to view the Usability Test Plan, Usability Test Script, Results, and accompanying reporting of findings and recommendations based on the tests that were conducted.
Visual Designs for Mobile app
Click on an item to view it larger.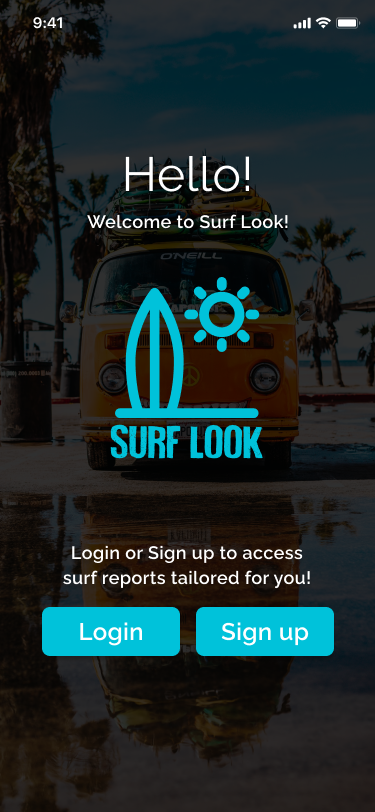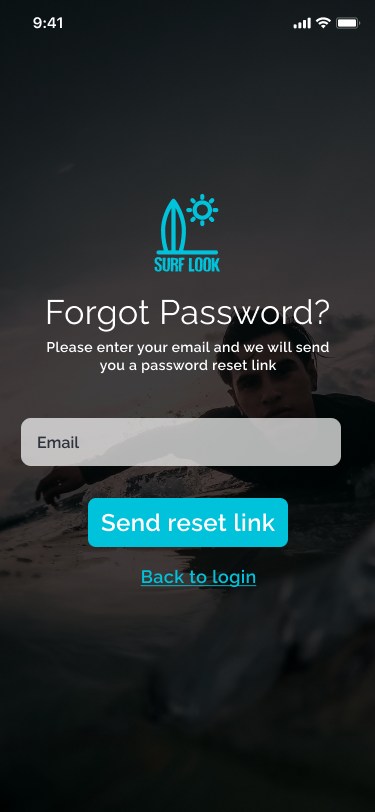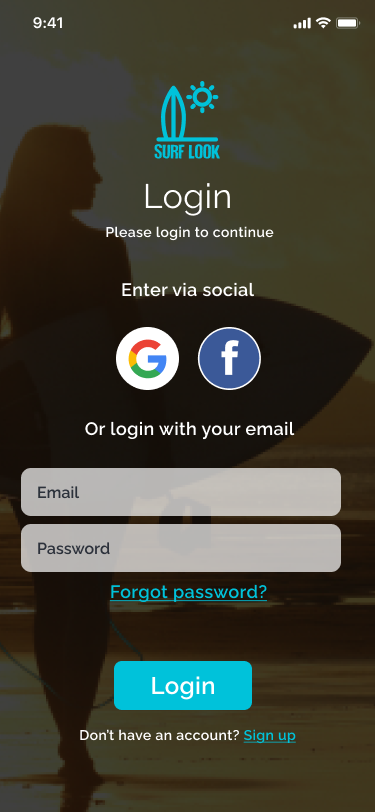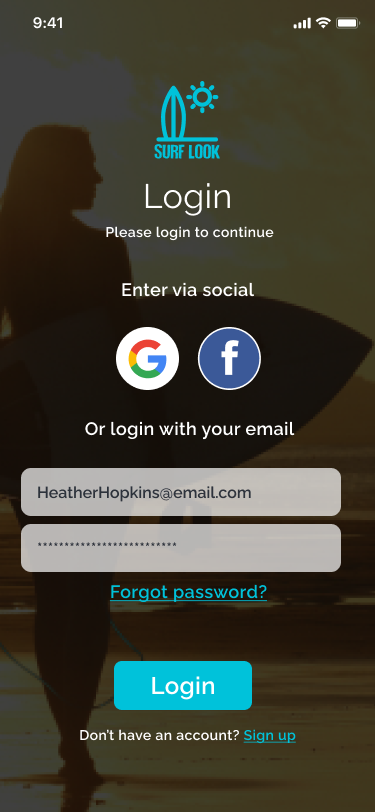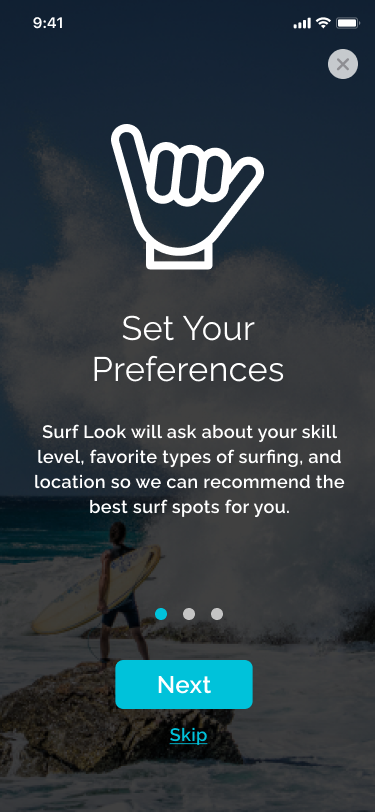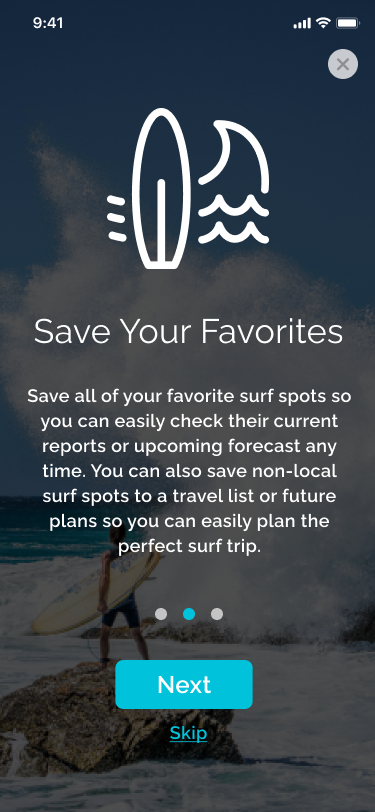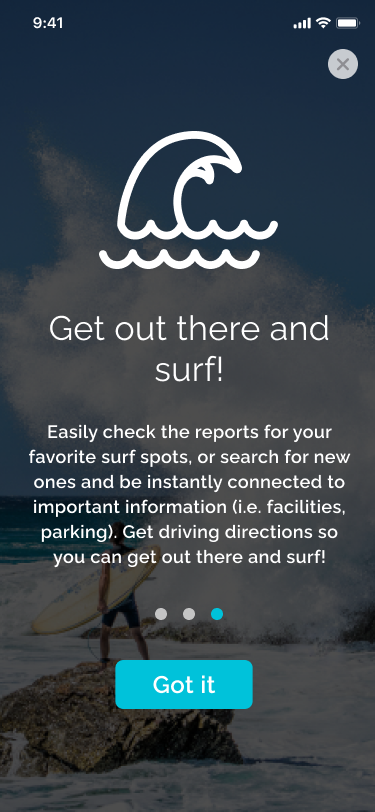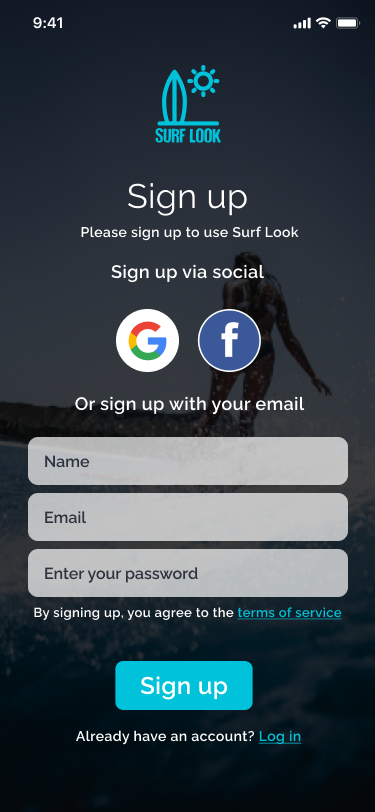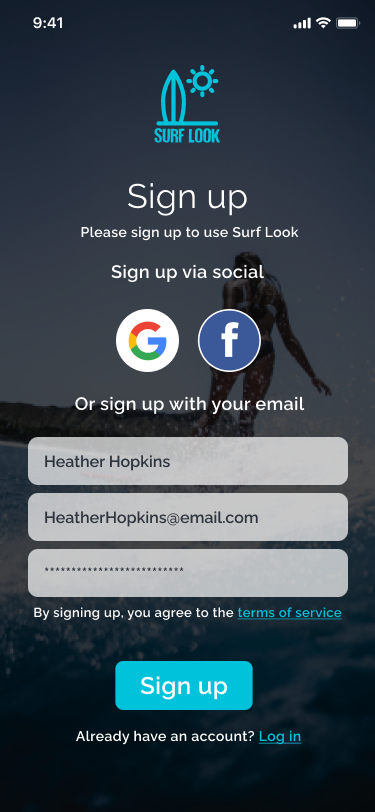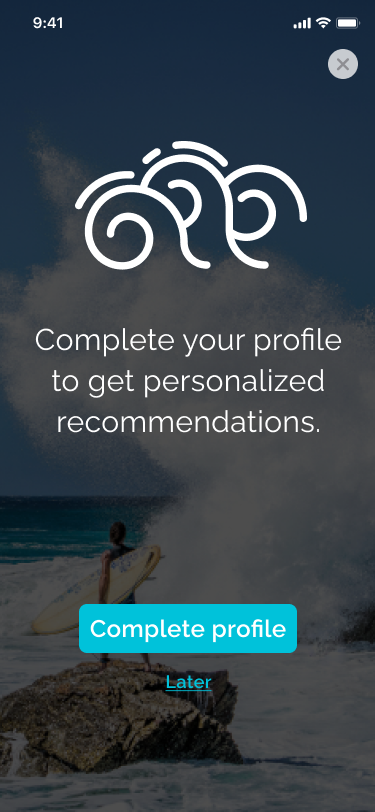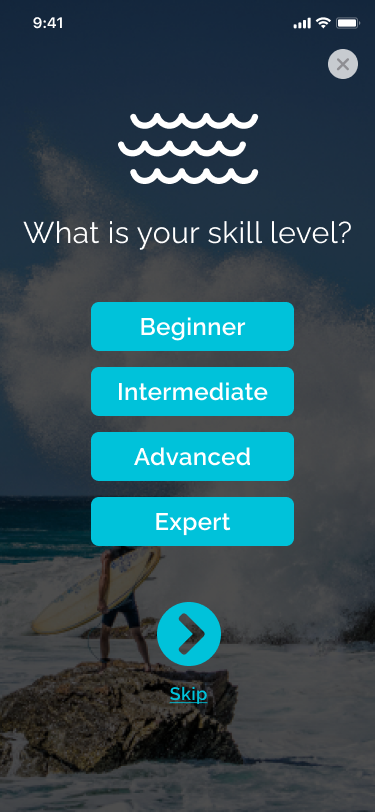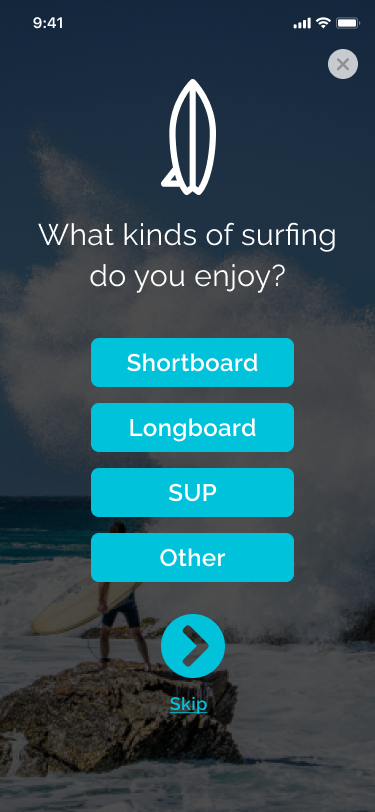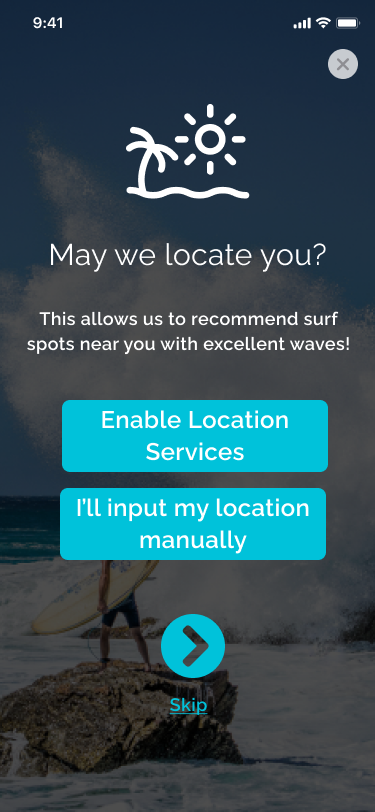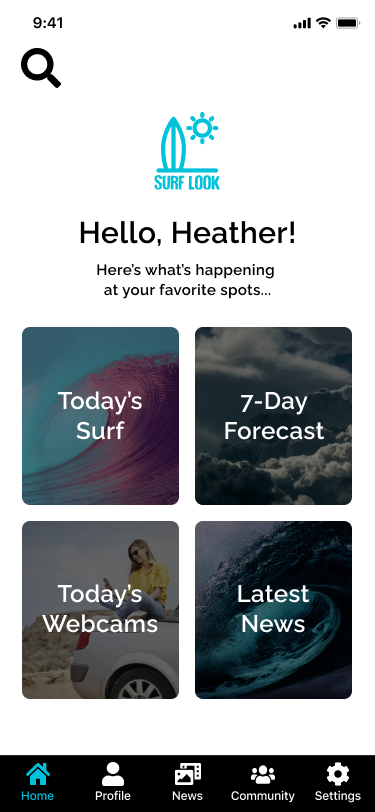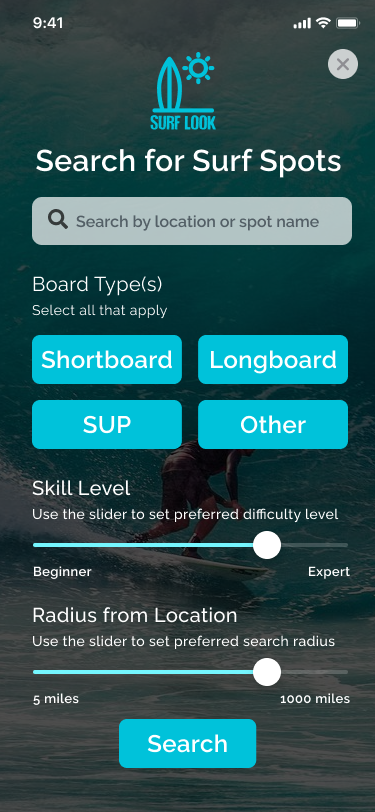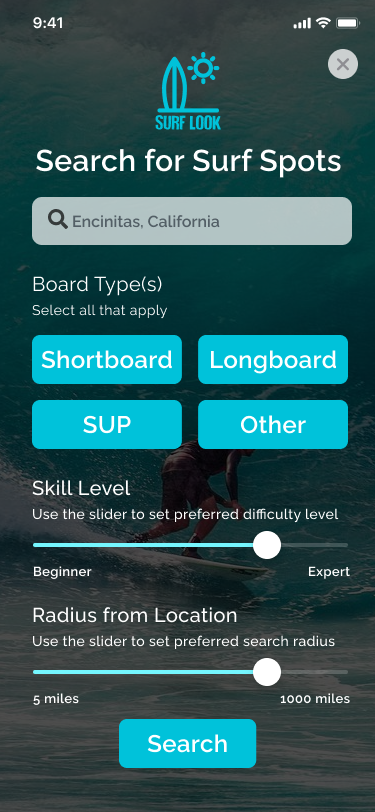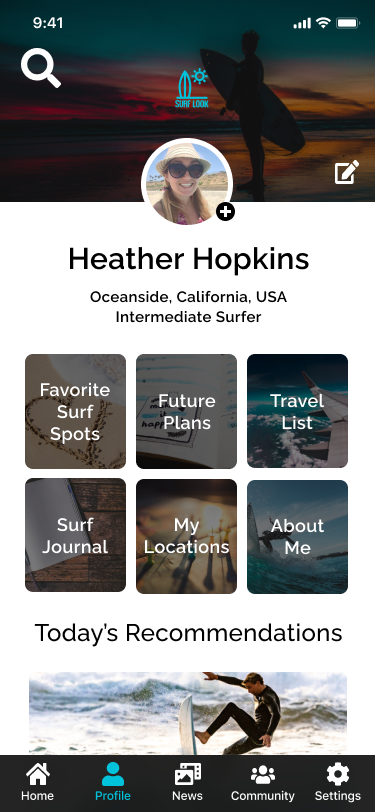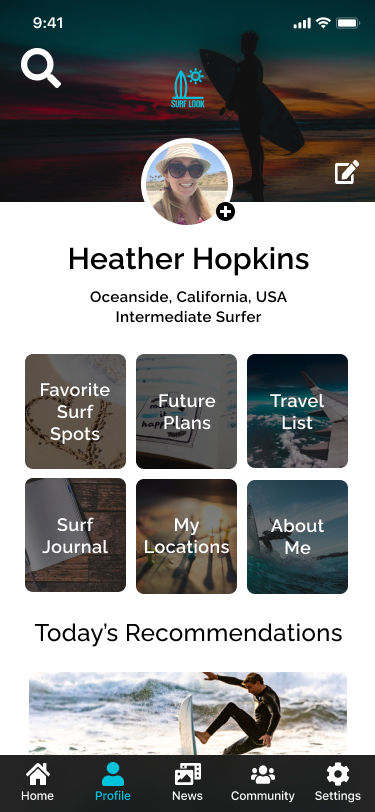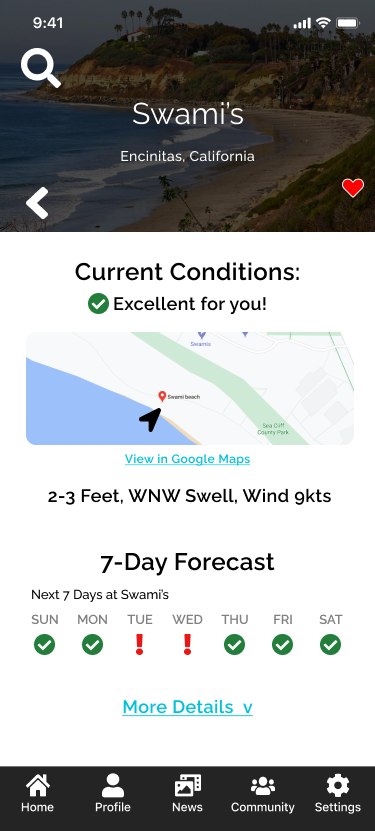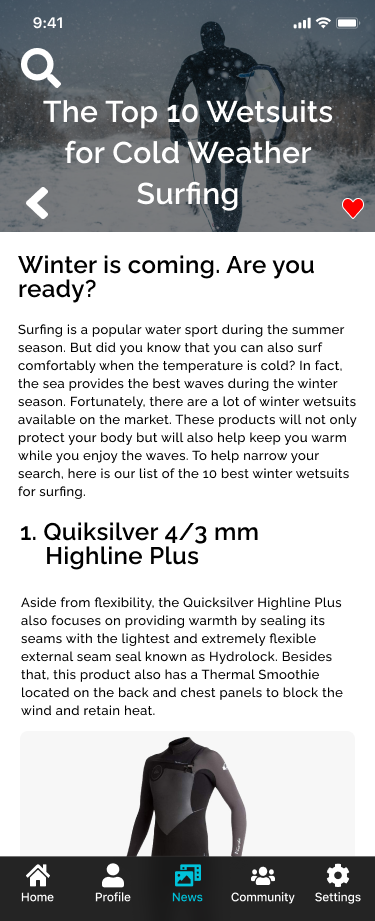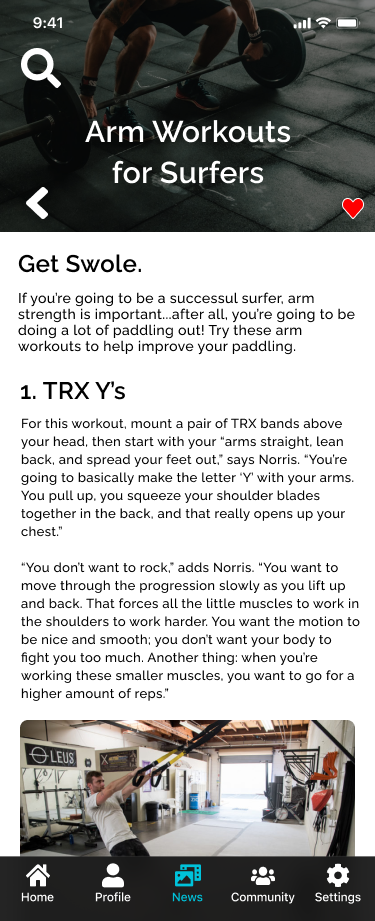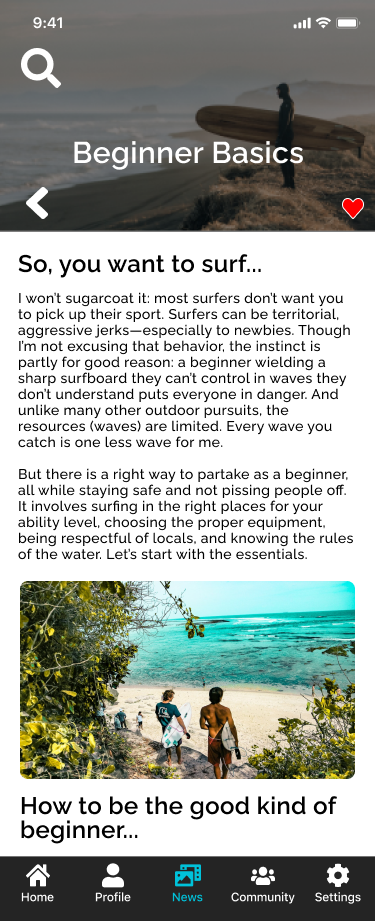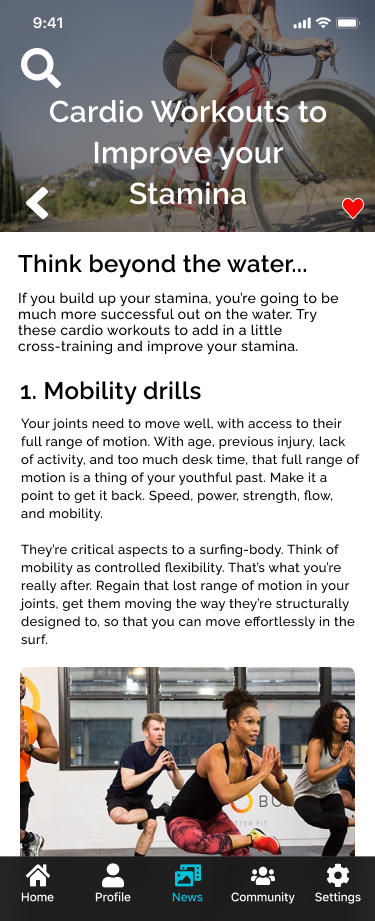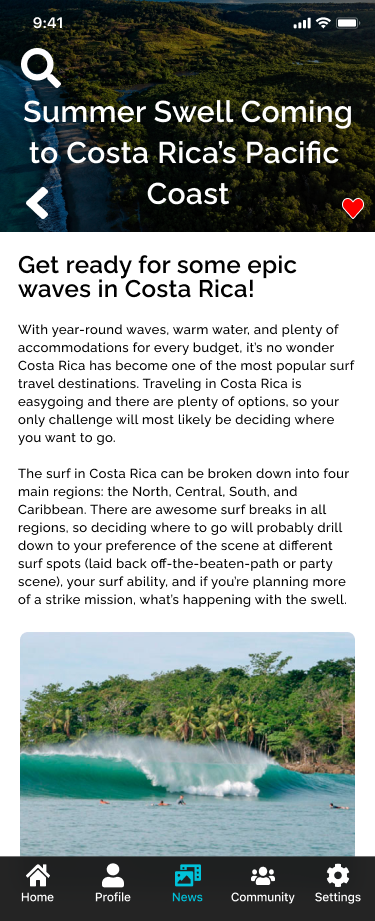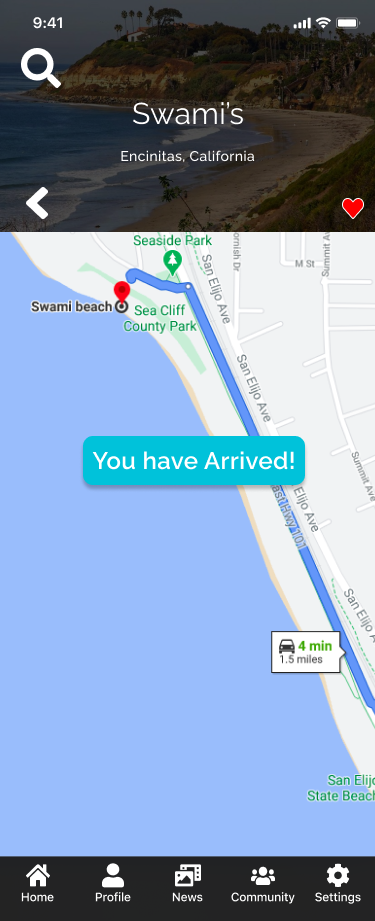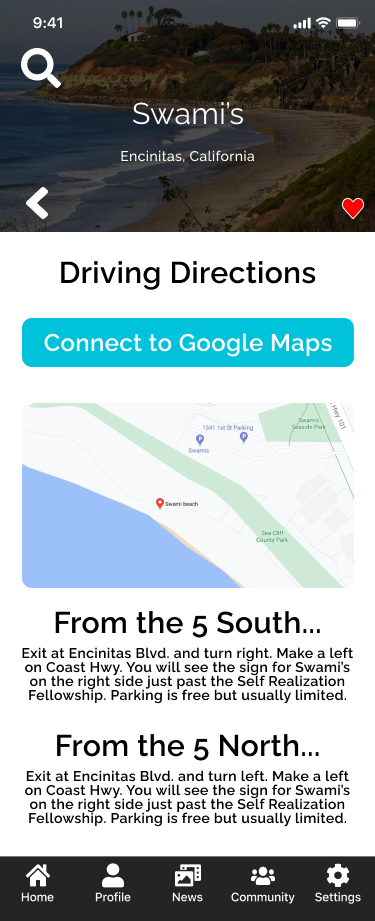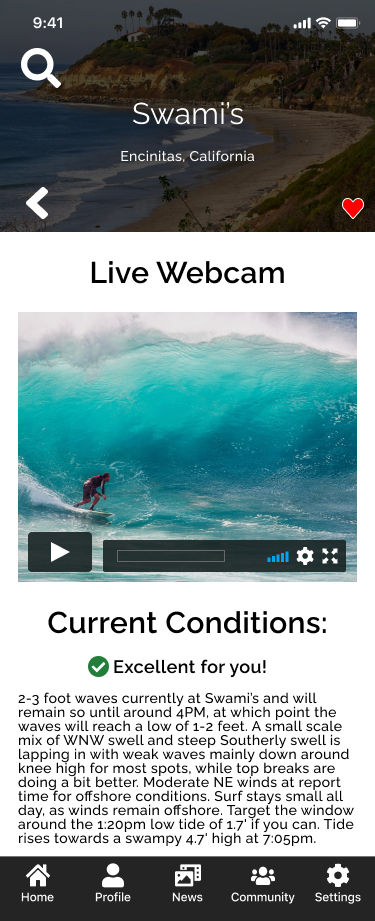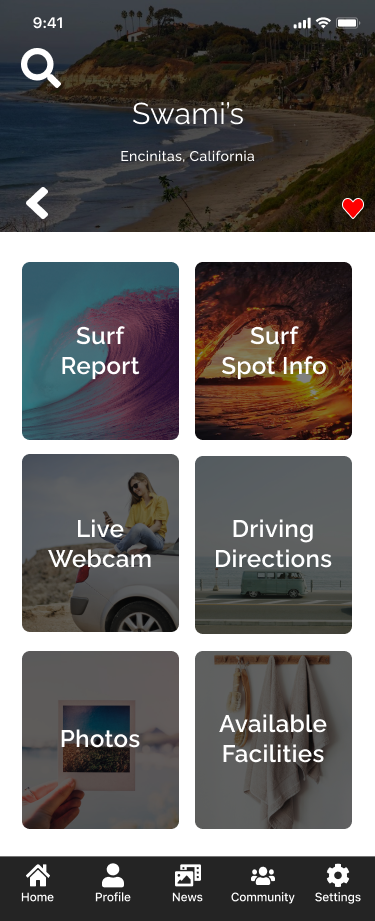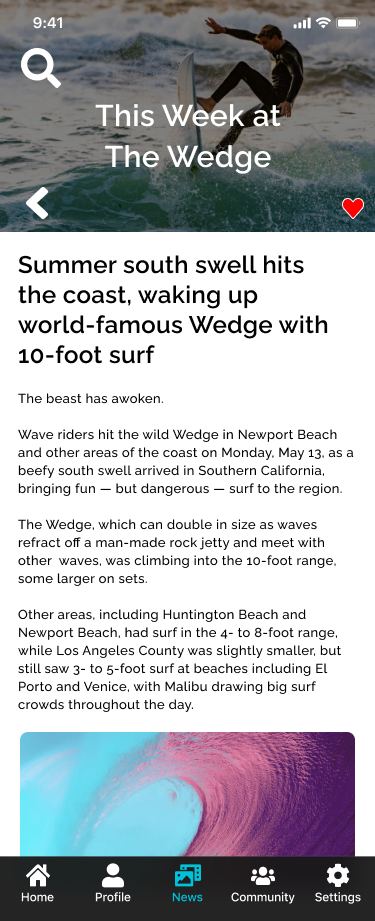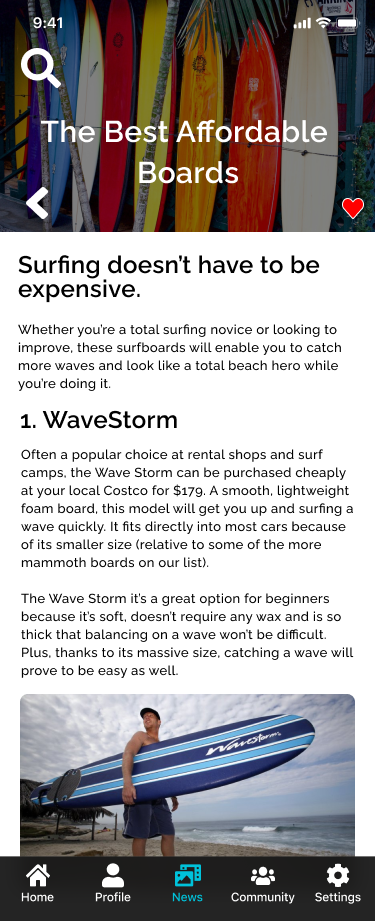 High Fidelity Clickable prototype